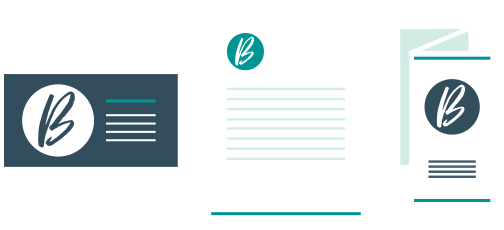 A strong brand integrated into each marketing piece will build trust in your business. You'll be SO proud to send out your final products, knowing it was created with your business and target audience in mind.
From stationery design to brochures to Instagram templates, there are many ways your brand will carry through to your audience. It's important to stay consistent. Here are a few ways to help your brand shine! :
Business Card
Letterhead
Brochure Design
Posters
Email Signature
Thank you cards
Worksheets
Stamp
Stickers
Instagram or Facebook Template
Price List
Branded Notecard
Menu
Welcome Packet
Email Newsletter Setup and Design
please contact for a quote 
Let's work together to make your customers and clients experience memorable.
© 2020 MELISSA CYR GRAPHIC & WEB DESIGN STUDIO